Perfect is Bullshit T-Shirt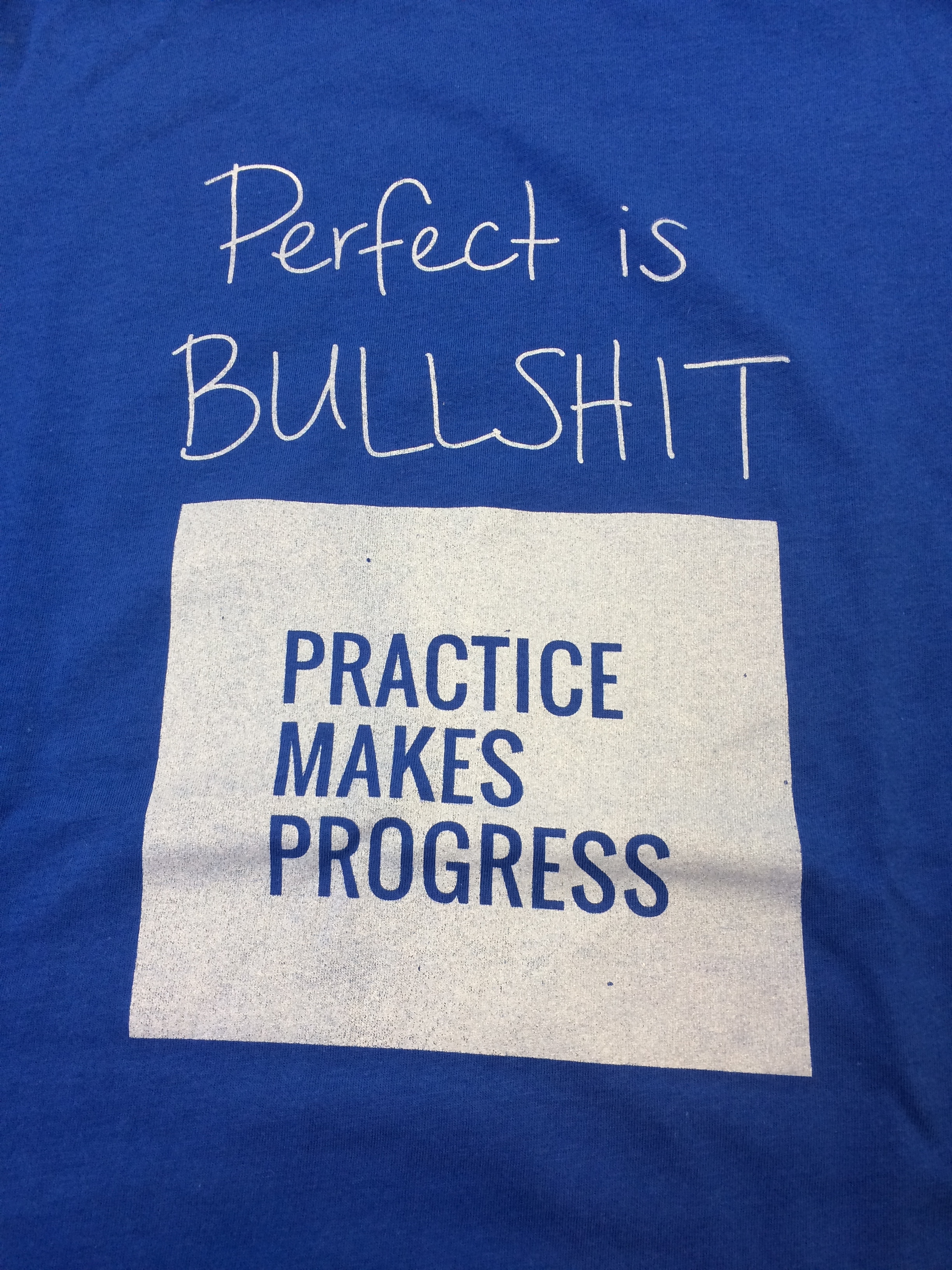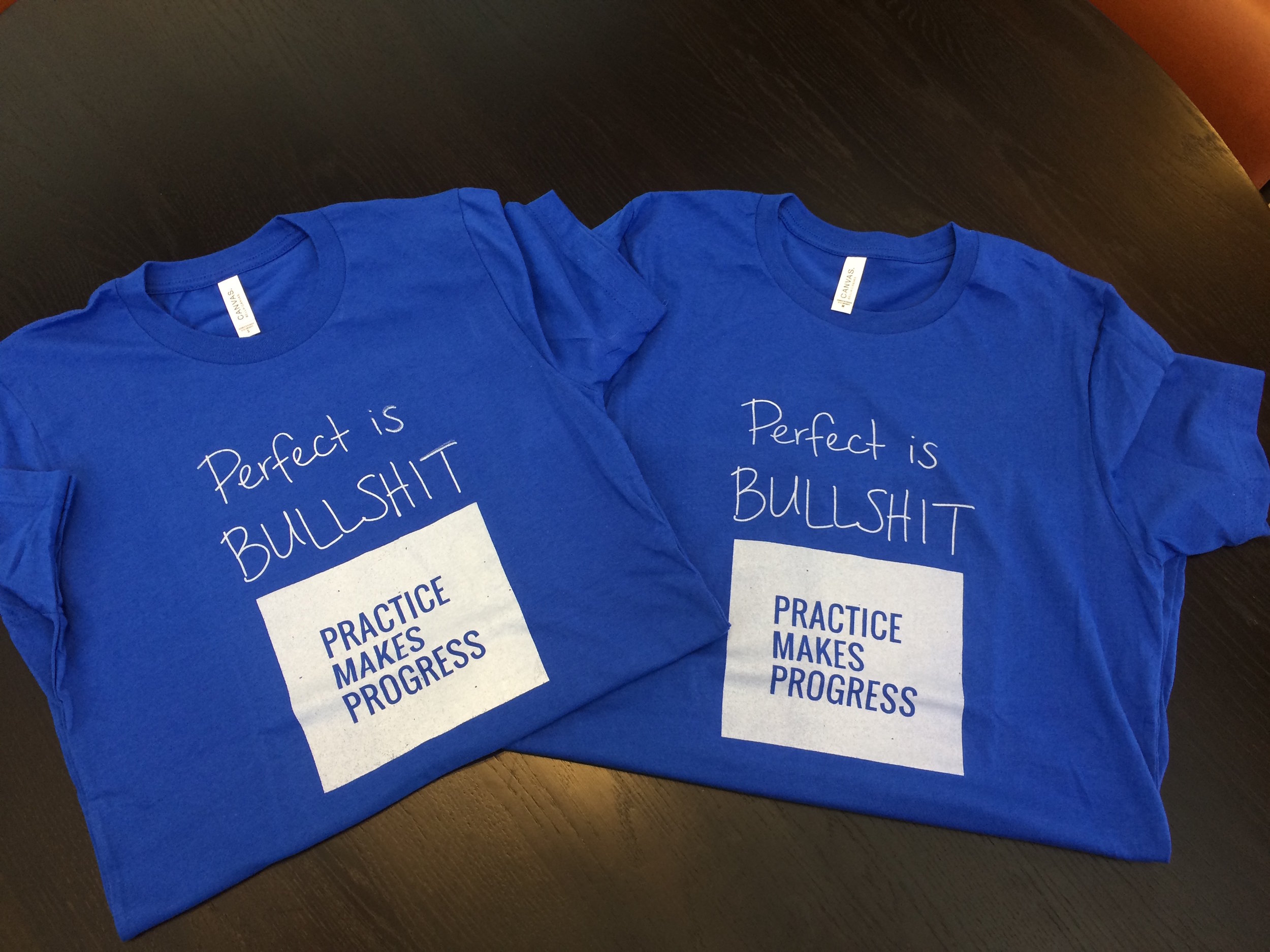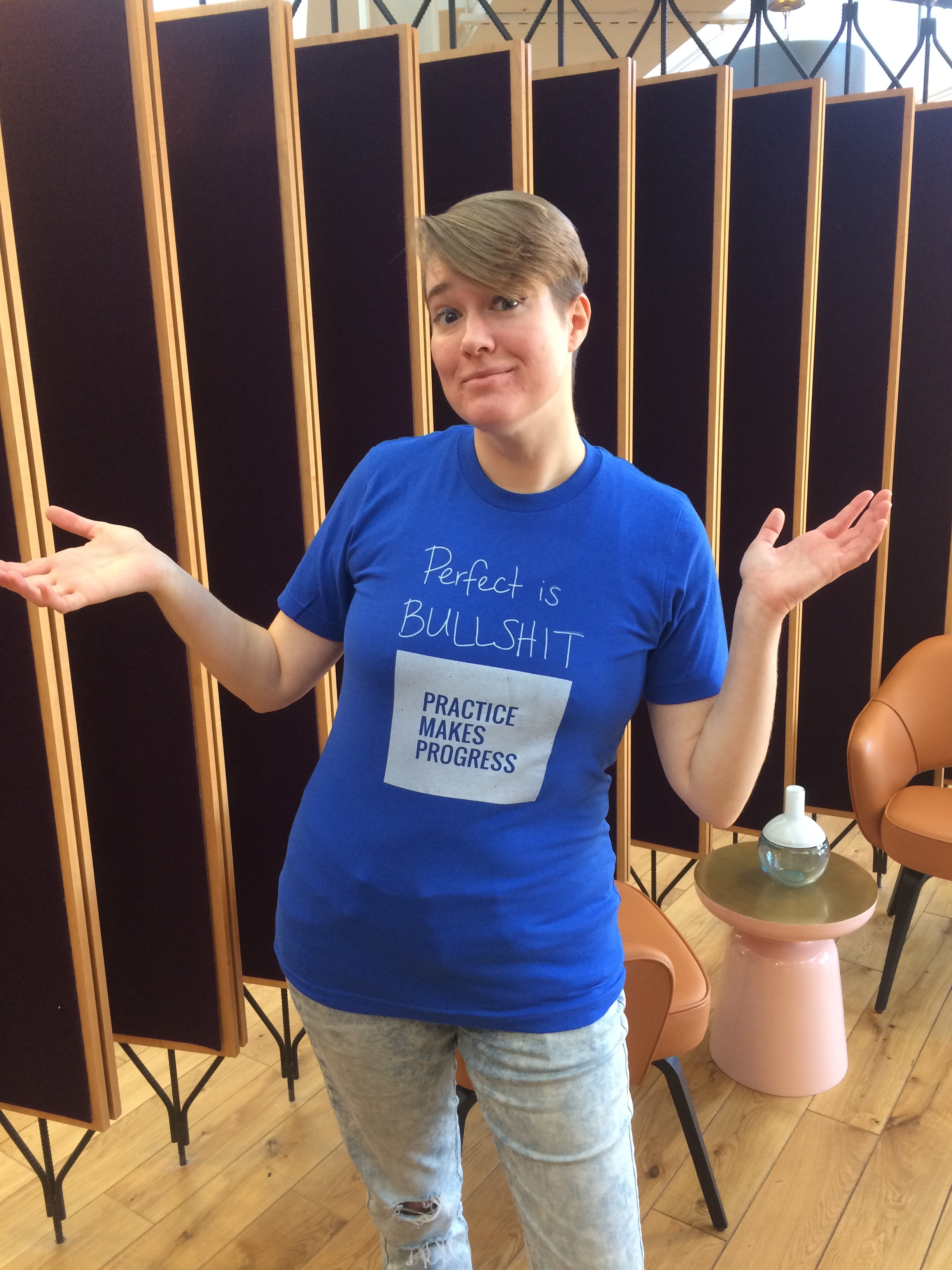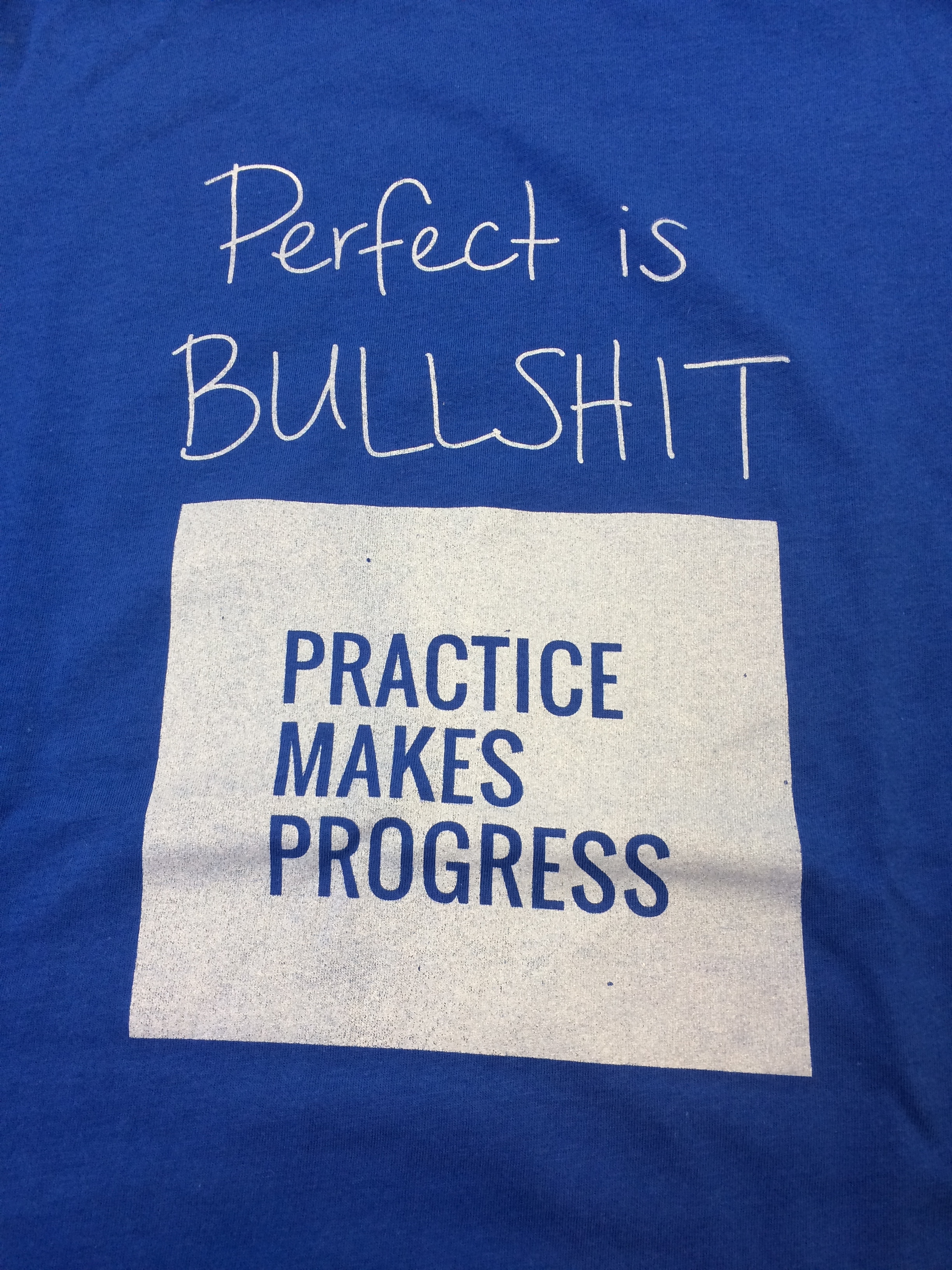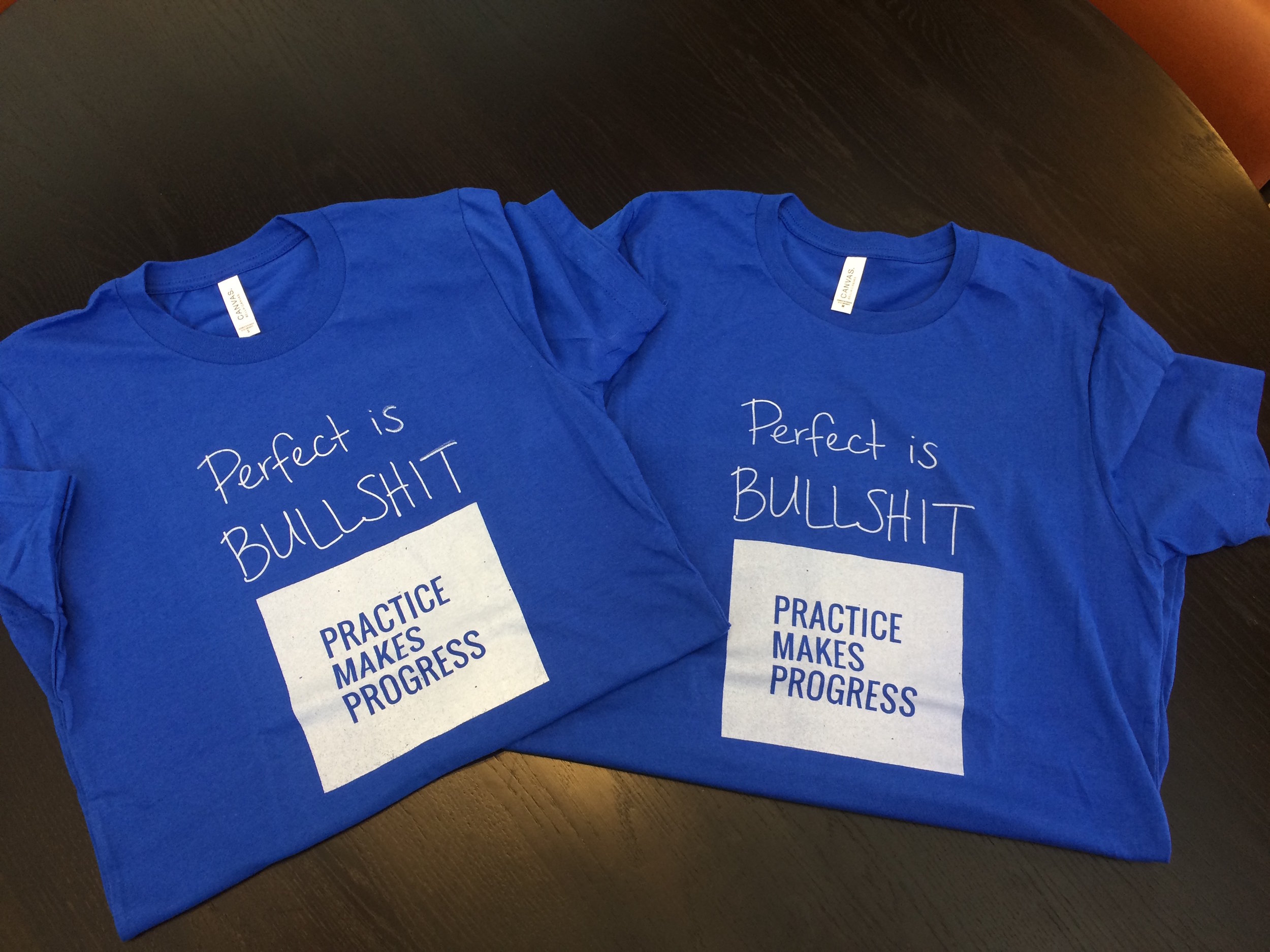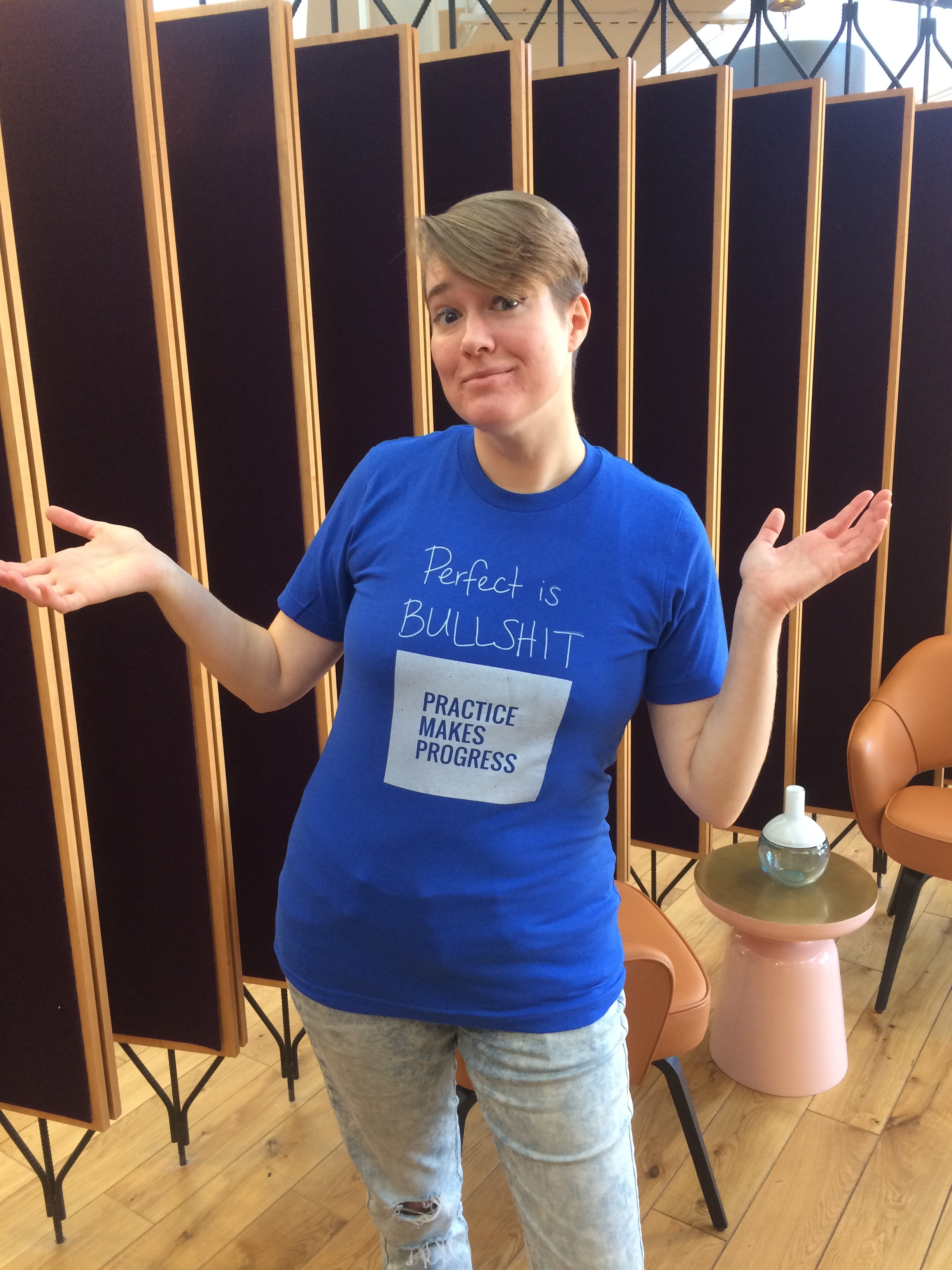 Perfect is Bullshit T-Shirt
Super-soft royal blue 100% cotton t-shirt declaring that Perfect is BULLSHIT: Practice Makes Progress!
Perfect is Bullshit
Starting a business is hard. The perfectionism that's haunted me for years and years makes it harder. A few months after I named my business Practice Makes Progress, I was really struggling with all the trial and error that's at the heart of starting a new venture. I took a piece of paper I'd printed my logo on, and I scrawled Perfect is BULLSHIT across the top. It helped.
Now you can buy this message in t-shirt form. I hope it helps you too.
💙✊
Jill
T-shirt Details
Super-soft royal blue 100% cotton t-shirt made by Bella + Canvas, lovingly screen printed by Beth Hansen of Washington, DC arts organization The Arcade. Each shirt has unique little imperfections because -- well, you get it.
For this first-ever run of Practice Makes Progress t-shirts we're offering one slogan, one color, and a limited range of sizes. Tell your friends and buy out our stock, and we'll be able to expand our line with a no-cussing version, more colors, and a more accessible range of sizes!
Shipping and Returns
We ship using USPS first class mail to all US states and territories. If you're in Washington, DC and want to swing by our office near U Street, select that option and we won't charge you shipping!
Practice Makes Progress is a small business wading into the waters of selling physical objects for the first time. We're happy to exchange your item for a different size, or another item of the same size if you're unhappy with the particular imperfections of your hand-printed shirt. Just email us at info@practicemakesprogress.org.